Milla's is the company of organic food production based in Kyrgyzstan. Milla's has 20 positions to offer a customer, that includes the mountain honey, the oats cookies, the natural candy boxes and the sublimated fruits. "ASEL Kyrgyz Honey" is high quality organic honey and beekeeping honey products in Bishkek. For years of work in the market, the company has developed a high reputation. The secret of success lies not only in quality, but also in an individual approach to each client. Buy our products and you will find out what health tastes like.
Premium White honey cream – obtained from the blossoms of sweet sainfoin. White honey strengthens the immune system, restores strength, improves metabolism and speeds up metabolism. Its properties have long been used in folk medicine. Hypoallergenic. Natural white cream honey has an attractive appearance, pleasant texture and melts gently in the mouth. It is also a great addition to toast, fruit and a variety of pastries.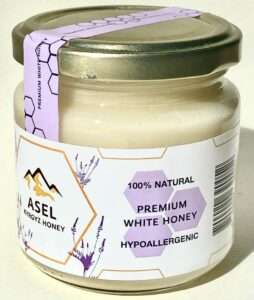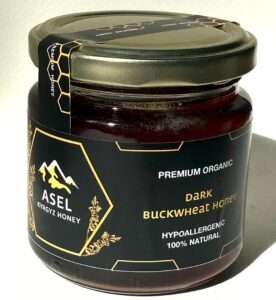 Buckwheat honey – Buckwheat honey is most commonly found in August and is collected from tiny buckwheat flowers. Among all types of honey it has the highest iron content. After a day of exercise, it can rejuvenate the body and restore strength. In addition, vegetarians and vegetarians can use it as a dietary supplement to replenish iron in the body.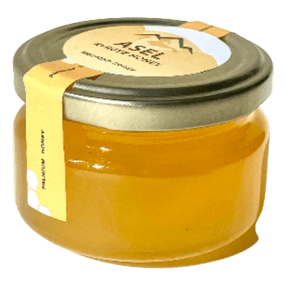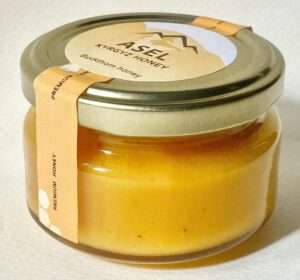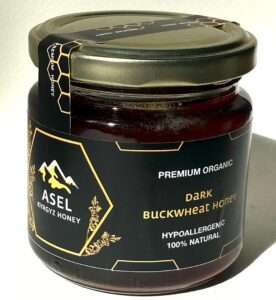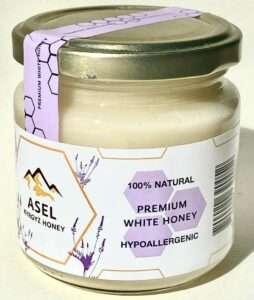 A composition of natural delight made by the unique recipe. Ingredients: filling-dates, peanuts, yellow raisins, corn starch, cocoa powder, cocoa butter, white honey, Jerusalem artichoke syrup, sea salt; the upper shell – pistachios, coconut chips, pumpkin seeds, chia seeds, grated cocoa, almonds, walnuts, chickpeas.
ERKINDIK is a goodness in all way of creating our product.
 The package is made of natural paper with minimalistic design

 The composition doesn't include sugar, palm oil and GMO product.

 The abundance of nuts, fruits and tender work of preparing.
 Shelf-period 6 month
The Shelf-stable Fruits Of Kyrgyzstan
This is a terming for a dehydrated fruit mash. Because of our technology we dehydrate the fruits to a certain stage where the essence of fruits is perfect to not be dried during the store and keep the soft texture and delicious taste of the fresh fruits.
The latest research by scientists proves that dried fruit let natural vitamins assimilate into the human body better than a fresh one, with Milla's mashed fruit leaves, in the end, we get a perfect combination of tasty and healthy.
We gather fruits from the fields of Kyrgyzstan

Processed them from

Make a mash from fresh fruits

Processes them under the ideal conditions to dry the water and eliminate all the possible bacteria while preserving the vitamins and minerals.
Certifications and Awards