Apiral is a brand that aims to bring together the miracle of bee, with its business partners who are leaders in the sector and have proven their quality. On this path, which we set out as the motto "If there are bees, there is life!", it combines the concepts of "Apitherapy" and "Natural" and presents the miracle of bees products. Natural bee products used in apitherapy methods such as honey, pollen, propolis, royal jelly, bee bread, bee venom apilarnil and bee wax. All of our products have started to be offered for sale to consumers on our website with the assurance of apiral as a mixture or lean.
Raw Honey, also known as Pure Honey and Cream Honey, takes its place on the tables directly from the beehives without going through any heating or industrial stages. It has become the favourite of the conscious consumer, as its vitamins and enzymes do not decrease in value. Raw honey is produced in the highest altitude mountains of Erzurum Kars provinces of Anatolia, organically, untouched, by natural and traditional beekeeping, completely away from human and environmental factors.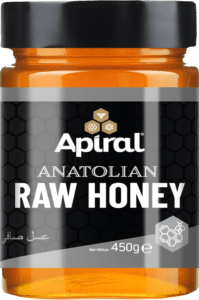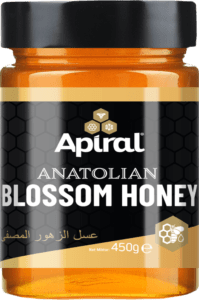 Delicious flower honey is produced in high altitude and humid regions starting in the spring until the summer. Then the honey milking phase starts in which the honey in the combs is analysed and examined to be delivered to the consumer.
The usage area is quite wide. It is consumed for the purpose of flavouring drinks as well as breakfast tables. It also adds extra flavour to your drinks thanks to its aroma .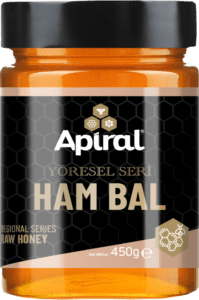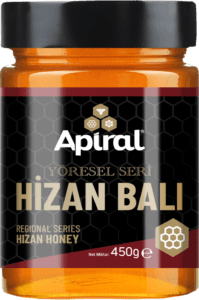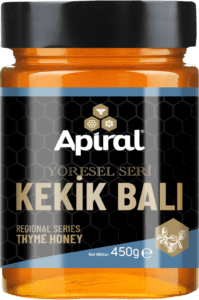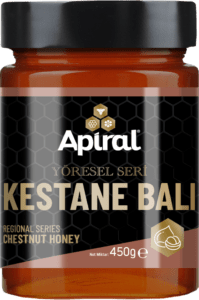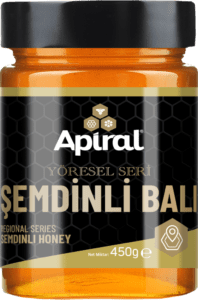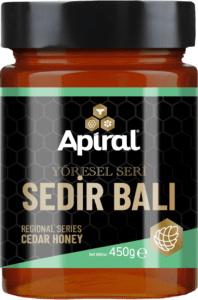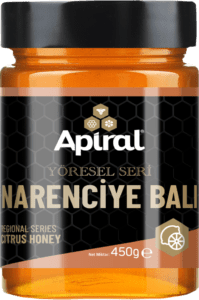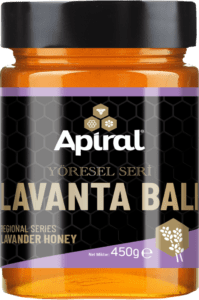 Raw honey with Propolis, Royal Jelly and Bee Pollen to provide daily vitamin values, mineral and nutritional needs.
Royal Jelly: It is a creamy liquid produced by worker bees to feed their queens and baby bees.
Royal jelly is a very rich source of nutrients that contains protein, carbohydrates, oils, minerals, vitamins, phenolic substances, amino acids and fatty acids.
Bee Pollen: It is the reproductive cell of flowering plants. It is the main food of bees and contains carbohydrates, amino acids, minerals and vitamins, primarily pollen and protein.
Propolis: It is a substance that worker bees collect from the sprouts and buds of plants. Bees use propolis to close the cracks in the hive and to protect it from harmful bacteria, viruses and fungi.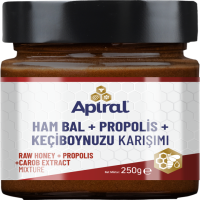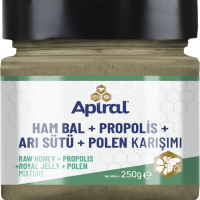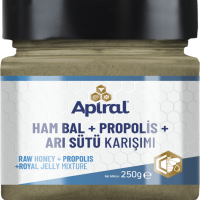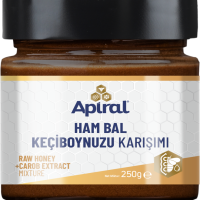 SOAPS - NATURAL TOUCH TO YOUR BEAUTY
Honey soap revitalizes and rejuvenates the skin when applied to the skin regularly. It supports your skin to look brighter and moister, helps it to have a plump and dynamic appearance.
It is among the products that should be used not only for skin but also for hair care. Honey soap adds shine and softness to the hair and helps to reduce hair loss by strengthening the hair follicles. Honey and milk have firming, restorative and moisturizing properties on the face and body. Thanks to the natural pumpkin fiber, it cleans the clogged pores and refreshes the skin by exfoliating. It quickly cleans the dead skin and nourishes the skin.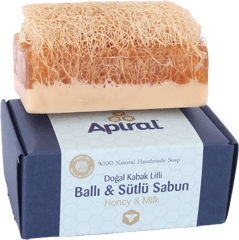 Processing the honey of superior bees in accordance with its rules, preserving  the purest form of your honey without altering its natural shape.
Professional staff, many years of experience, an honest work ethic, and a sense of responsibility for human health and the environment.
safe consumable products. No added additives
Natural honey with a long history of providing high-quality production services in terms of color, smell, density, and taste.